WHAT IF THE CURTAINS ARE UNVEILED, WHAT CAN PEOPLE SEE IN ME
I'M A GOOD WORSHIP LEADER BUT…I CANNOT RESIST FORNICATION IF ONE DARES ME.
I KNOW AM BORN AGAIN…. BUT I CANNOT PREVENT MYSELF FROM VISITING PORN SITES.
I WANT TO LIVE A HOLY LIFE… BUT MASTURBATION IS WEIGHING ME DOWN.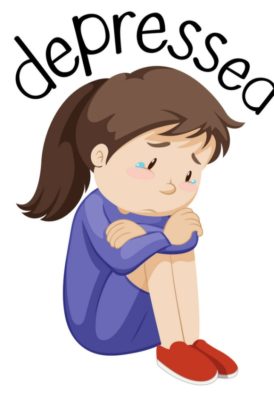 These are just but few 'buts' that we have in our lives; Maybe some of us have different 'buts' but let us re-examine our lives in this corona period and see how our spiritual lives are. Have we maintained sexual purity? Are there sexual behaviors we had prior to this period and its occurrence have created a good breeding ground for them to thrive? Are there behaviors we have strangely developed in this period?
What if Gods word in Romans 8 can be a reality in our life; there is no condemnation for those who are in Christ Jesus, that even the addiction, the sin or behavior does not qualify to condemn us. Are we like David in Psalms 51 who cried to God not to cast him away from His presence? Are we crying to God to break away the habit, stop the sin and move on, then you are in the right place. Many times, we shy talking of the areas we struggle in life for fear of others knowing the other side of us. The problem is even in the fear, the problem continues to destroy us. What if someone can hold us in our area of weakness and help us overcome the challenge, guide us until we overcome the challenge, while still respecting our privacy. Can we be bold enough and take that step of faith and speak out?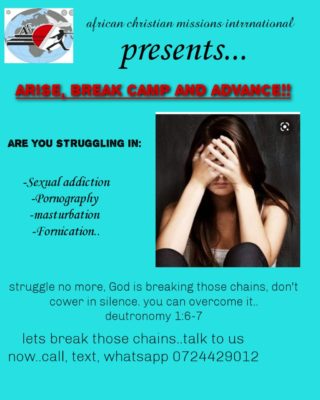 Here at African Christian Missions International, we desire to walk with you, see you through that sin and help you overcome the challenge. Our aim is your definition being Christ, not the sin or addiction. Do not wither in the loneliness of you struggle, someone is willing and ready to help you overcome it. Remember you are always an overcomer.
Wherever you are in any part of the world, reach us through our various platforms and we will start the journey together with you.
 Call us now through  +254724429012 or reach us on facebook via African Christian missions page or on our website.